Subscribe by Email
Ramona Here…..Welcome to the subscribe by Email page for Cooking With Vietnamese Food.
After you click on the link, just fill in your email address and tell us where to send the next free issue of Cooking With Vietnamese Food!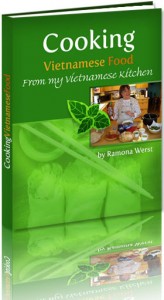 I'm quickly filling this blog up with some of the very best in Vietnamese recipes.  You will also find details and plenty of "How To" articles inside.  And don't forget to download the free eBook, Cooking Vietnamese Food that also has a short history of cooking in Vietnam.
You might also like to learn more about my life story which many have said is very interesting.  I was born in Saigon, but left at a very early age and have never been back.  It was cooking that led me back to my roots in Vietnam.
You can learn more by just subscribing and getting regular email updates.