Vietnamese Condiments
The Vietnamese condiments
If somebody glowing says that Vietnamese food is delicious, I will agree without hesitation. That isn't because I'm learning more about the culture and food of their land of my birth, or of subjective opinions on it, because Vietnamese cuisine has a delicate and skillful combination of condiments. I am constantly amazed when cooking and adding ingredients….I wonder what this or that concoction is going to taste like and it always comes together in a fantastic and very tasty way.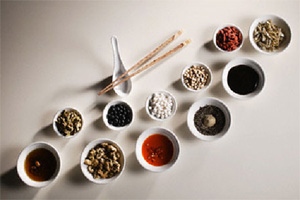 Condiments are additions to food to make it more savory. They are not the principal ingredients of the dish but they are really important elements to create flavors and tastes for it. With condiments, the levels and nuances of dishes will be changed. It can enhance the value of dishes, but it can also reduce the quality of dishes when being unskillfully seasoned. That is a lesson I myself had to learn. With appropriate spices, we can have many kinds of fish and soups. But without any condiment, there will be only one plain old boiled fish.
Vietnamese people have known how to use many kinds of condiments such as:
• Salty condiments : salt, fish sauce, soy sauce etc.
• Sour condiments : vinegar, lemon etc.
• Hot condiments : capsicum, black pepper, ginger etc.
• Aromatic condiments : spring onion, garlic, citronella etc.
• Kinds of spice vegetables : scallion, basil etc.
• And sweet condiments : sugar, monosodium glutamate etc.
Nowadays, thanks to the development of food industry, not only common natural condiments but also synthetic ones are used for enhancing the value of dishes and make them tastier.