Cooking Vietnamese Food
Hello, I'm Ramona Werst….you can download my eBook here.  Just enter your email address, tell me where to send it, and I'll get it to you right away.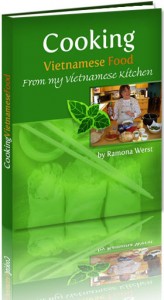 Cooking Vietnamese Food tells a lot of the history and the "behind the scenes" stories of how the Vietnamese view food and some of the natural ingredients they use.  For instance, they use a lot of fresh vegetables and fresh basil when they cook their favorite dishes.
And when they cook, it's very often a family affair where they visit and linger over a meal.  It is interesting that they often use their food as folk remedies for various ailments.  You can also follow my personal journey and learn more about me, as I learn more about the food and culture of the land of my birth.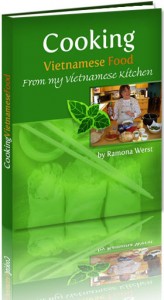 It's my culture…It's my food..go ahead and get your free copy of Cooking Vietnamese Food today.